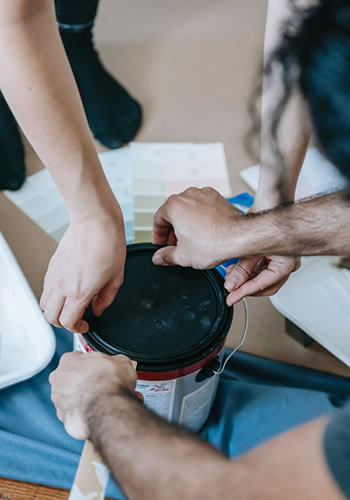 So, you have been searching for bituthene liquid membrane all over the internet, but you couldn't find a definite answer? Well, no worries, I have got your back. I will be answering all your questions related to this topic in depth.
To define it in simple words, a bituthene liquid membrane is a two-component, elastomeric, cold-applied, trowel-grade material that is used for a variety of uses.
It was introduced by Grace Construction Products 40 years ago. It is a type of waterproofing membrane that has been continuously improved to become the industry standard.
It is the original self-adhesive membrane against which all other waterproofing membranes are measured. these are designed to perform under a wide variety of temperature conditions.
In this post, I will be digging deeper into this topic. So, if you are interested to know more about this product, you should give this article a read.
Bituthene Liquid Membrane Review
Before moving on to any further details, let me give you a detailed explanation of the GCP membrane.
It is a two-component, elastomeric, cold-applied, trowel grade material that is used with Grace waterproofing systems. It was designed and introduced 40 years back by Grace Construction Products.
After so many years Grace Bituthene liquid membrane has emerged to be the virtual industrial standard.
Benefits And Features
Bituthene membrane is associated with a lot of benefits. To give you an idea, I have listed all its benefits in the pointers below.
It easily conforms to irregular profiles.
It is chemically cured, which makes it ideal for various temperature conditions.
It is non-flammable.
It is resistant to both water pressure and water vapor.
It has rubber-like flexibility and is also resistant to damage.
It is formulated to use in a wide variety of liquid waterproofing membrane systems.
Uses of Liquid Bituthene Liquid
As already mentioned above bituthene membrane is used for a variety of purposes. Some of the most common applications of this waterproofing membrane are:
It is used as a filler material at inside corners.
It can also be used as a reinforcement material at inside corners.
It is used for sealing material at terminations.
It is widely used as a flashing material around drains, curbs, protrusions, and parapets
It can be used to repair defects of materials on concrete surfaces.
It is used for flashing material at corners.
The two parts of bituthene membrane are mixed and troweled on to create a quick and simple waterproofing aid in conjunction with Bituthene, Procor, and Preprufe systems.
Compatibility
As far as compatibility is concerned, this product is fully compatible with Preprufe, bituthene, and procor.
It can also be used with existing coal tar or asphalt-based waterproofing materials. Apart from that, it is also compatible with polyurethane sealants and cured silicone.
What it is not compatible with is pentachlorophenol, creosote, polysulfide-based sealants, or linseed oil.
GCP Bituthene Liquid Membrane Price
Before I move on to the pricing details, I would like to mention that this particular product is cheaper than other similar products on the market. Not just that, but it also makes a better choice when it comes to waterproofing membranes.
A 1.5-gallon price is around $109-$139. It is available in different gallon quantities ranging from 1 to 5 gallons or higher.
What is Bituthene Membrane Used For?
Now let me tell you why this particular product is better than similar ones available on the market today.
As already mentioned, it is commonly used as a standalone waterproofing system. It can also be used in conjunction with bituthene sheet membranes to smoothen out rough concrete substrates.
For example, Bituthene LM and Deck Prep cure is very flexible and tough. It serves as a rubber-like waterproofing layer.
Bituthene membranes are also great for waterproofing masonry and concrete. You can use it for both retrofit and construction purposes as well.
Typical applications include tunnels, foundation walls, and split slab construction. Interior uses may include laboratories, mechanical rooms, bathrooms, and kitchens.
It is ideally suited as a:
Reinforcement and fillet material at inside corners
Sealing material at terminations
Flashing material around curbs, drains, protrusions, and parapets
Repair material for defects on rough concrete surfaces
Grace Bituthene Membrane
Grace Bituthene CP is a 1.5mm thick, preformed waterproof membrane with high flexibility. It comprises a thick self-adhesive rubber/bitumen compound and an HDPE polyethylene film.
It is specially designed to withstand high ambient temperatures. Continuity is achieved by overlapping adjacent rolls by 50mm rolling.
Since this is a factory-made product, the thickness of the membrane is constant throughout. It is also not subject to variation by site labor like brush applied membranes.
Grace Bituthene self-adhesive membrane has several advantages over other similar products. The features or benefits of this product are:
It is resistant to chemicals.
It offers effective external protection against aggressive soils.
It is cost-effective.
It is a simple and reliable option.
It is a cold-applied, self-adhesive membrane that overlaps to ensure continuity.
It is flexible and can easily accommodate minor shrinkage and settlement movement.
Bituthene CP is performed; the self-adhesive membrane can be applied on smooth concrete substrates.
When it comes to vertical surfaces, it is primed with Bituthene Primer N and applied with the sticky side downwards to give well-rolled 50mm overlaps. However, it should be laid by the instructions passed by the manufacturer.
When applying this membrane, you must take measurements and make sure that all surfaces are free from frost, ice, or condensation.
Bituthene liquid membrane datasheet
If you want to know more about this product like its usage, compatibility, application procedures, etc., you can find it in this PDF file. It contains the datasheet that you can download.
It is a detailed PDF file that will help you to understand the features and benefits of this product better.
How to apply bituthene liquid membrane?
Now that you know the basics of it, let's talk about how to apply it correctly.
First of all, Bituthene products should be appropriately handled. That's because vapors from solvent-based primers are inflammable and harmful.
Surface Preparation
Before you start applying the membrane make sure that the surface is clean and dry. There shouldn't be any grease, oil, or dirt on the surface.
The membrane can be applied at temperatures of 25°F or above. For storage, the ideal temperature is above 40°F. Make sure you keep it in a dry place.
Mixing
Add the entire contents of the Part A and Part B containers together and mix them for 3 to 5 minutes until uniform.
For your information, Part B is clear, while Part A is black.
Scrape material from the bottom and side of the containers to ensure thorough mixing. You can use a low-speed mechanical mixer with flat paddle blades to mix the contents.
Do not apply any material if streaks are visible due to insufficient mixing. Once the mixing is done, you must apply the membrane using a trowel within 1.5 hours.
At high temperatures, curing and thickening are faster. You must discard the material that has thickened. The material will cure to flexible rubber-like material.
The membrane must be applied at a minimum thickness of 3⁄16 in. You should let it cure for at least 24 hours before performing the flood testing.
Bituthene Primer
Bituthene primer B2 is a rubber-based primer insolvent that is specially formulated to provide good adhesion of Bituthene waterproofing membranes and GCP underlay.
It is used to prime green concrete. Besides that, it is also used to prime masonry or wood surfaces, and damp concrete on which Bituthene waterproofing membranes or GCP underlay.
It is also used for horizontal and vertical applications at 25 ºF or above.
Bituthene Mastic
Bituthene mastic is rubberized, asphalt-based mastic. It has great adhesion to structural concrete, wood, and masonry.
This material has many advantages. For instance, it acts as excellent adhesion and can be used to seal terminations. It can also be used to seal the edges of patches in detailed areas.
It can be applied to vertical applications as well. The bituthene mastic must be applied to both the bottom and top terminations.
It makes an integral part of the Bituthene waterproofing system. However, it should not be used where it will be covered with a waterproofing membrane. That's because it is not designed to be used as a primary waterproofing material.
What is Bituthene Made of?
Bituthene liquid membrane is used for waterproofing concrete decks with in-service temperatures below 130°F. It can be applied to split slab construction such as in parking decks and plaza areas.
Besides that, it also makes an ideal choice for interior uses such as mechanical rooms, kitchens, laboratories, and bathrooms.
How Do I Get Rid of Bituthene?
There are a few tips and tricks that can help you to remove bituthene. For example, you can try heating it up and then pull it up using a butter knife. It is a difficult thing to do but can be helpful if you do it the right way.
You can also use a sharp knife. But then you need to be very careful because it could result in a deep cut which could later turn into a resounding crack.
Conclusion
By now you should have a decent idea about what Bituthene liquid membrane is and what it is used for.
Let me know in the comments whether you found this post useful. You can ask me questions and also tell me if you need more information on this topic.